Adopt-a-stray
Sunday, 12 February 2023 at 9:29
**FOR A LIMITED TIME ONLY**
With rent, mortgages and cost of living continuing to increase, every dollar counts. In response to yet another rate rise last week, we're offering our Adopt-a-Stray program at half-price for the next four weeks.
Book in by March 10 to get your new forever friend:
🐾 desexed & vaccinated
🐾 microchipped & registered
ALL FOR $50
Please call us on 02 9557 4818 (Monday to Friday, 10am to 5pm) to see if you're eligible and get in quick to take advantage of this ameowzing offer!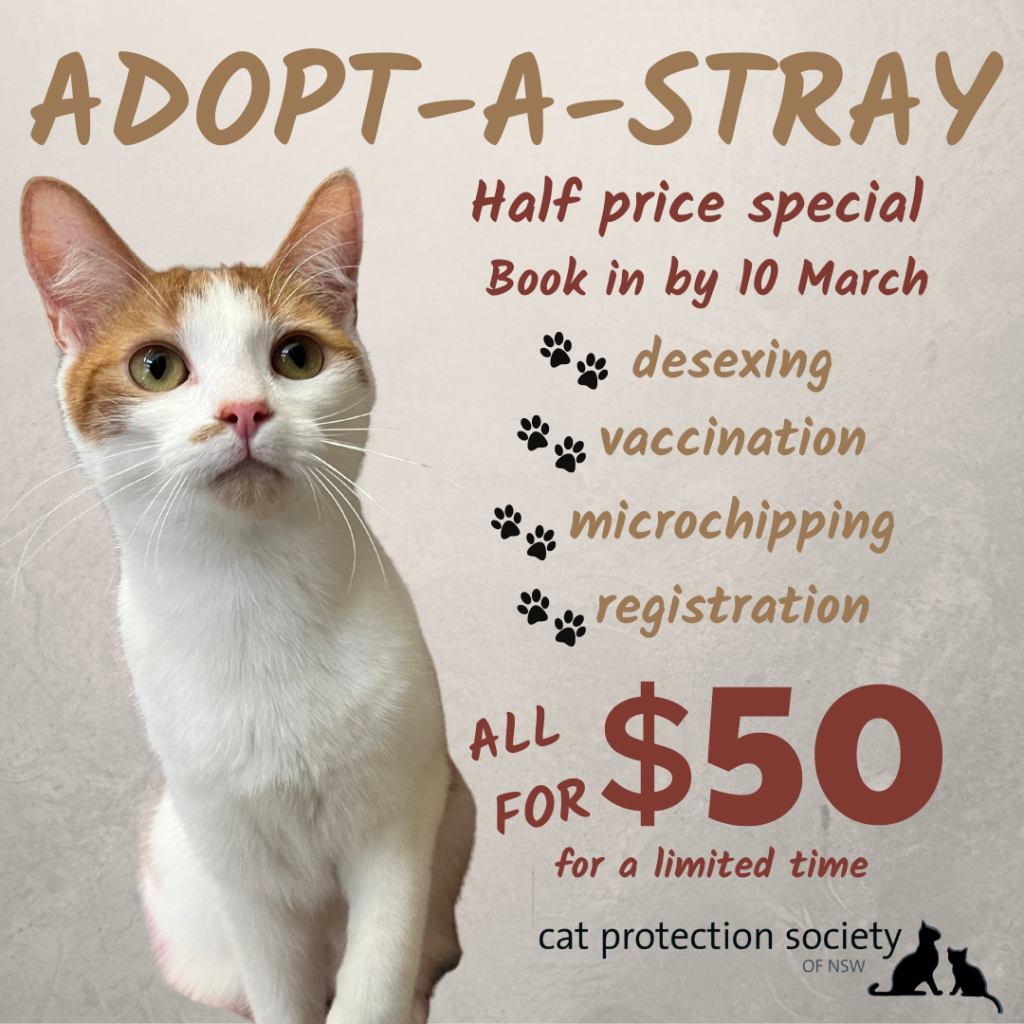 ❤ Has a stray kitty stolen your heart?
Are you wanting to take in a stray cat and give them a forever home but worried about the costs involved?
We can help!
Our new Adopt-a-Stray program offers a heavily discounted rate for desexing, first vaccination, microchipping and includes free registration for your new forever friend. To learn all about our program and to see if it's available in your area, please call our welfare office on 02 9557 4818 (Monday to Friday, 10am to 5pm).
Now you can make that special stray cat part of your family without worrying about all the expense!
The Cat Protection Society of NSW is very proud to offer this new program and believes reducing the financial burden for those wanting to welcome stray cats into their families, will help get more stray cats off the streets and into loving homes.